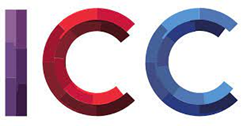 LAS VEGAS (PRWEB)
July 07, 2022
The Investment Counsel Company is pleased to announce the addition of Bernadette Mashas, ​​CPA, to the team as an Investment Consultant | Tax & Estate Planning Specialist. Bernadette brings a wealth of experience as a former bank CFO and Treasurer and Senior Tax Manager. Her expertise encompasses the preparation of individual, corporate, partnership, trust, estate, gift, and benefit plan tax returns. Bernadette has worked with clients in the preparation of complex tax returns and business consulting, including reviewing various strategies to determine the best outcome for clients. Her depth of knowledge adds to the already deep pool of talent at the Investment Consultant Company. She joins a team of investment management consultants who include an attorney, CPA, Certified Financial Planners, and consultants with AIFA® (Accredited Investment Fiduciary Analyst) and CIMA® (Certified Investment Management Analyst) accreditations.
About ICC
The Investment Counsel Company (ICC), founded in 1987 by Randy Garcia, was among the first independent, fiduciary investment management firms in Nevada. For numerous years the firm has been recognized by Barron's as the # 1 financial advisor in Nevada and one of the Top 1,200 financial advisors in the nation. Barron's and the Wall Street Journal have named CEO, Randy Garcia, as one of the Top 100 Independent Financial Advisors in the nation in 2019, 2020, and 2021.
The ICC team believes that clients are entitled to a positive experience, resulting from a higher standard of service that far exceeds the industry norm. Since 1987, The Investment Counsel Company has assisted clients with establishing investment goals and risk parameters and structuring and implementing investment plans tailored to help them achieve their investment goals. ICC currently manages over $ 1 billion on a fee-only basis for clients who are primarily professionals, affluent families, businesses, and retirement plans.
The financial advisors at ICC are continuously researching current market conditions and translating that knowledge into planning strategies to benefit their clients. Contact ICC to learn more about the firm's financial services.
* Please Note: Limitations: Neither rankings and / or recognition by unaffiliated rating services, publications, media, or other organizations, nor the achievement of any designation or certification, should be construed by a client or prospective client as a guarantee that he / she will experience a certain level of results if ICC is engaged, or continues to be engaged, to provide investment advisory services. Rankings published by magazines, and others, generally base their selections exclusively on information prepared and / or submitted by the recognized adviser. Rankings are generally limited to participating advisers. Unless expressly indicated to the contrary, ICC did not pay a fee to be included on any such ranking. No ranking or recognition should be construed as a current or past endorsement of ICC by any of its clients.
* The Barron's Top 1200 Financial Advisors by State ranking is based on data provided by over 4,000 of the nation's most productive advisors. Factors included in the rankings are: assets under management, revenue produced for the firm, regulatory record, quality of practice, and philanthropic work. There is no cost or fee to participate in this survey. The questionnaire is completed and submitted online.
** The Barron's Top 100 Independent Advisors ranking reflects the volume of assets overseen by the advisors and their teams, revenues generated for the firms, and the quality of the advisors' practices. The scoring system assigns a top score of 100 and rates the rest by comparing them with the top-ranked advisor. There is no cost or fee involved to participate in this survey. The questionnaire is completed and submitted online.
ANY QUESTIONS: ICC's Chief Compliance Officer remains available to address any questions regarding rankings and / or recognitions, including the criteria used for any reflected ranking. Please review Important Disclosure Information set forth in the last section of this website.
Share article on social media or email:
.