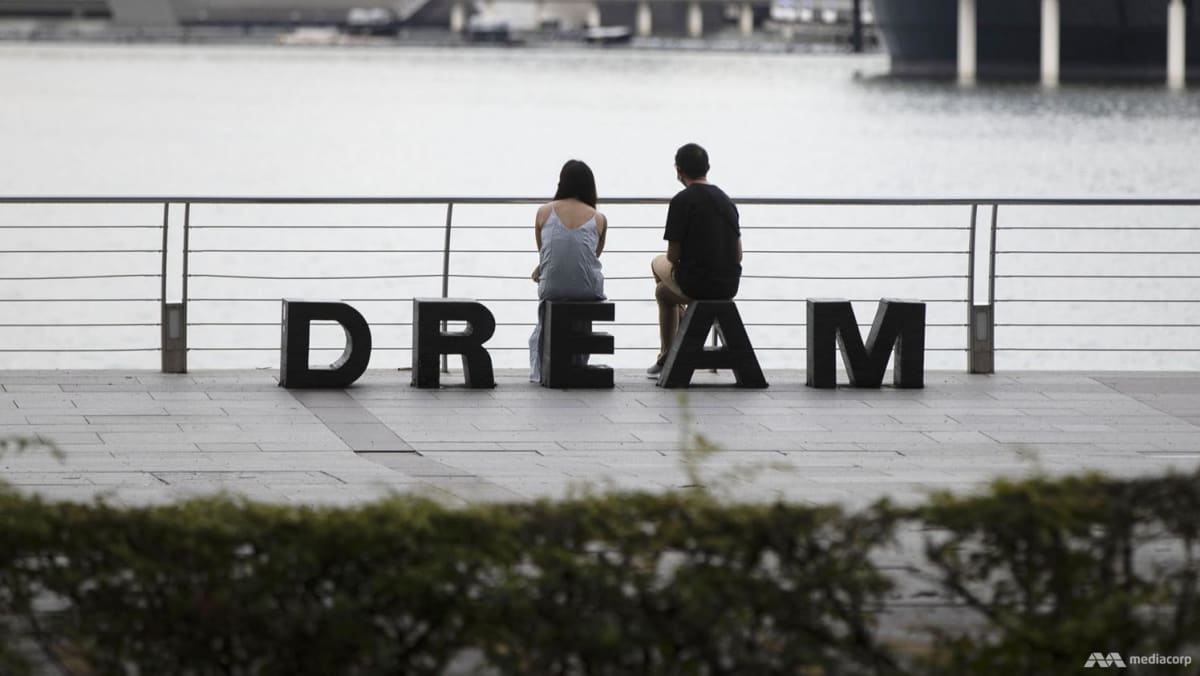 WHAT TO WATCH OUT FOR WHEN TAKING LOANS
When it comes to refinancing loans to help families ease inflation-induced financial stresses, Mr Nelson Neo, head of home financing solutions at DBS Consumer Banking Group, said that while this is an option, home owners should know the costs involved, such as the legal fees and valuation costs.
"Regardless of interest rate trends or choice of home loan packages, we strongly advise borrowers to set aside sufficient funds as a buffer in case of further interest rate hikes or any unforeseen circumstances," said Mr Neo, adding this would ideally be a buffer for about two years.
While getting a loan may help youths tide through tough times of financial need, experts also warned the need to exercise prudence.
Noting that taking up a loan is a "significant financial commitment" over a period of time, Mr Anthony Seow, head of payments and platforms at DBS Consumer Banking Group, said youths should ensure they have the ability to repay their loan, and if possible , increase their loan repayments to lower their interest payable.
He said they should also look out for fees and charges, flexibility of loan repayments and the loan's lock-in period, noting that some loans have penalties for paying it up earlier than agreed.
"Any late payment or repayment difficulties may be reflected in your credit score and records, and adverse records may impact your future financing needs," said Mr Seow.
IS IT A GOOD TIME TO INVEST?
With a one-month-old baby, a housing loan to pay and three businesses under his belt, 32-year-old property agent and business owner Jonathan Ong has stopped making risky investments in the stock market and crypto scene.
"I was lucky enough to cash out before the crypto crash and stock prices dropping, but right now there's too much risk in not having enough cash on hand," he said.
He runs restaurant Daddy On Madras, a virtual tour company Metaspace, and is working on a real estate application called Homee SG – all of which have seen profit margins shrink as people spend less and cost of goods rise.
As for 25-year-old lead executive Jessica, who declined to reveal her surname, saving up for further studies has become tougher due to inflation.
She added: "I had been considering taking up more long-term investment plans, but with inflation, I do not want to do it because they can not be easily accessed or used should I need it for an emergency.
"The interest rates for long-term investment plans also seem bad when compared to the current rate of inflation."
However, experts said that it is important for young people to start investing for their future, should they have enough savings on hand.
Mr Timothy Ho, co-founder and managing editor of investing website Dollars and Sense, said: "If inflation is high, choosing not to invest means that any savings you have will be losing its purchasing power over time.
"As a young person, our biggest advantage is age. We can easily invest today in good companies and hold for 20 or even 30 years, without worrying about having to sell them as long as we have our emergency savings and manage our finances well. "
.