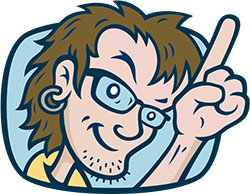 Despite having worked on the very complex Firefox for a number of years, I'll always love plain old console.log debugging. Logging can provide an audit trail as events happen and text you can share with others. Did you know that chrome provides monitorEvents and monitor so that you can get a log each time an event occurs or a function is called?
Monitor Events
Pass an element and a series of events to monitorEvents to get a console log when the event happens:
// Monitor any clicks within the window
monitorEvents(window, 'click')

// Monitor for keyup and keydown events on the body
monitorEvents(document.body, ['keyup', 'keydown'])

You can pass an array of events to listen for multiple events. The logged event represents the same event you'd see if you manually called addEventListener.
Monitor Function Calls
The monitor method allows you to listen for calls on a specific function:
// Define a sample function
function myFn()  
// Monitor it
monitor(myFn)

// Usage 1: Basic call
myFn()
// function myFn called

// Usage 2: Arguments
myFn(1)
// function myFn called with arguments: 1

I really like that you can view the arguments provided, which is great for inspecting.
I usually opt for logpoints instead of embedding console statements in code, but monitor and monitorEvents provide an alternative to both.
JavaScript Promises API

While synchronous code is easier to follow and debug, async is generally better for performance and flexibility. Why "hold up the show" when you can trigger numerous requests at once and then handle them when each is ready? Promises are becoming a big part of the JavaScript world…

How to Create a RetroPie on Raspberry Pi – Graphical Guide

Today we get to play amazing games on our super powered game consoles, PCs, VR headsets, and even mobile devices. While I enjoy playing new games these days, I do long for the retro gaming systems I had when I was a kid: the original Nintendo…
Source