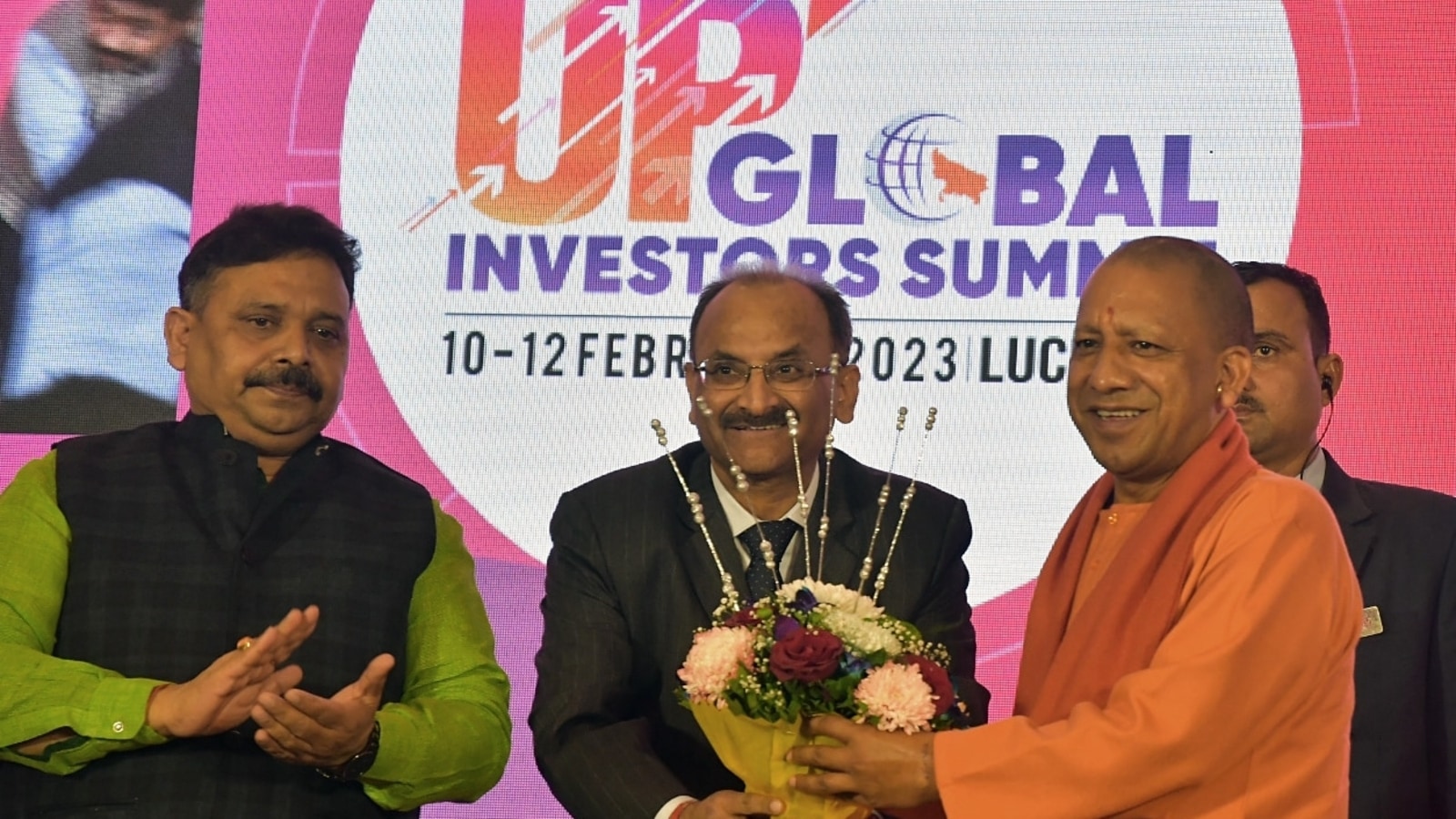 Karnataka-based investors expressed their strong desire to invest in Uttar Pradesh during the business meetings that were held between the state administration headed by Deputy Chief Minister Keshav Prasad Maurya on Monday.
The meetings are part of precursor engagements and to invite businesses to the upcoming Uttar Pradesh Global Investors Summit to be held next month.
Team Yogi Adityanath kicked off its domestic roadshows in Mumbai and has so far held several of them including in Chennai, Kolkata, Delhi, Hyderabad, and Ahmedabad, attracting investment proposals worth thousands of crores of rupees.
READ | Global Investors' Summit 2023: UP MSME dept gets investment proposals worth ₹82k cr
Uttar Pradesh Global Investors Summit 2023 is set to be held in Lucknow from February 10 to 12, and the administration is reaching out to other Indian states along with several countries, seeking investment opportunities and inviting them to participate in the event.
Top corporates such as Infosys and Ola attended the Business-to-Government meeting. Infosys' Corporate Affairs Head Santosh Ananthapura and Ola Electric Managing Director Mohit Sevakramani and Group CFO GR Arun Kumar met Deputy CM Keshav Prasad Maurya and proposed investment in Uttar Pradesh.
A meeting with Federation of Karnataka Chamber of Commerce President BV Gopal Reddy and Managing Director of Kisan Craft Ravindra Aggarwal BT was also held.
Apart from this, Arunakar Mishra, MD and CEO of Zensar Aerospace and Information Technology expressed his desire to invest in the aerospace sector in Uttar Pradesh.
Besides well-established companies, young entrepreneurs also attended the meeting and expressed their desire to work in different sectors of Uttar Pradesh.
Ravindra Agarwal, chairman of Kisan Craft Limited, said that his company was interested in investing in the agriculture sector of UP.
"Chief Minister Yogi Adityanath has changed the thinking of the people about Uttar Pradesh. Our company is very excited to invest in changing UP", Agarwal remarked.
READ | Yogi Adityanath government signs MoUs for over ₹76k crore investments at meeting in Lucknow
Further, Arubito's CMD Gururaj R Itigi said that his company would like to set up a hardware manufacturing plant and a semiconductor plant in UP.
"During the tenure of Yogi Adityanath, a lot of development work has been done in Uttar Pradesh, especially in the field of infrastructure. As for us, we are a trusted brand in semiconductor manufacturing and we believe that UP has full potential to become a hub of semiconductor manufacturing. This journey of development of Uttar Pradesh will not only increase employment in the state but will also bring prosperity to it", he said.
Sri Sri Ravi Shankar Vidya Trust wants to open a university.
HG Harsha, Chairman of Shree Shree Ravi Shankar Vidya Mandir Trust, said that his trust had been engaged in promoting education across the country for the last 25 years, operating more than 100 schools and expressed willingness to set up a university as well as schools in India.
"UP has undoubtedly entered the era of development. This has been possible only because of the efforts of Chief Minister Yogi Adityanath. Sri Sri Ravishankar Vidya Mandir Trust wants to open a university and schools in UP under various boards including, the CBSE, ICSE and UP Board. Today, I met the members of Team Yogi here. The conversation has been very fruitful. We are very optimistic about investing in UP," Harsha said.
.